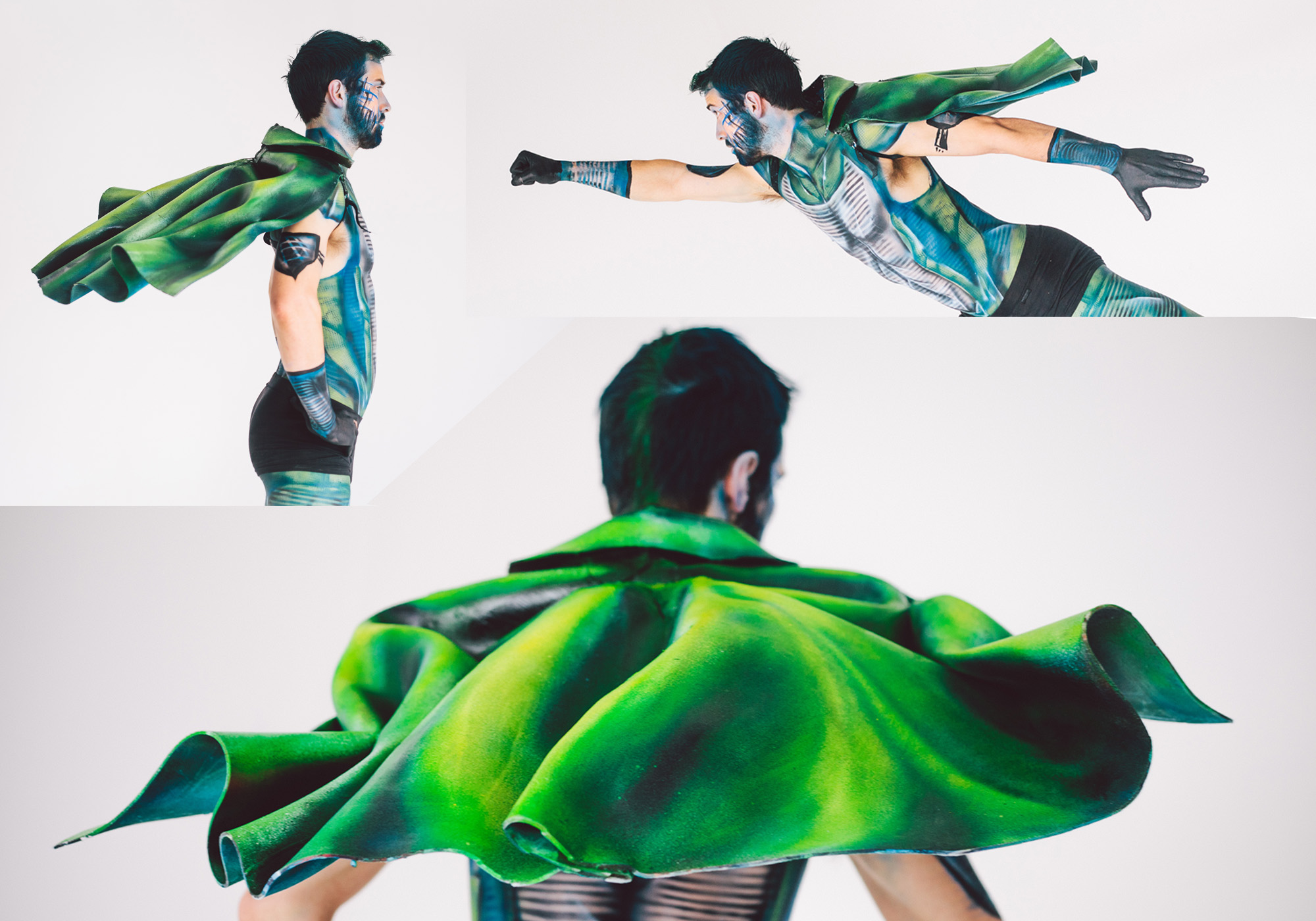 The right props can sell even the most unbelievable story.
Are you transforming into a dragon on stage? You may need a dragon glove that is quick and easy to apply. Perhaps you are dressing as an alien super hero for a night. You'll most definitely need a flying cape!
Props can make or break an outfit. Here at Boston Bodypaint, we specialize in lightweight, made to order props that work with the body to enhance shape and movement.
Contact us for rates and more information.